MinimServer has profiles just like SongKong. These let us store a set of options so we can easily swap between different configurations.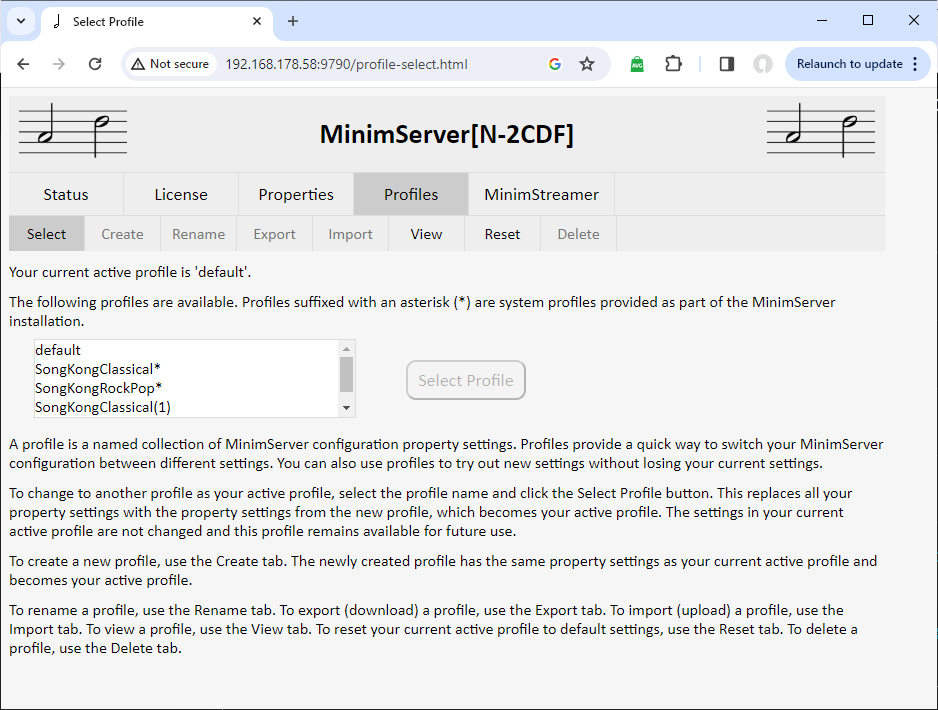 For most platforms MinimServer just comes with a default profile, but if using on Melco there are predefined profiles designed to work well with metadata added by SongKong focused on particular genres of music, these are SongKongClassical, SongKongRockPop and SongKongJazz. For now we are going to concentrate on the default profile and how it can be improved.
MinimServer can be configured from a web-browser. But whilst it is very configurable it is not very inituitive
so if default not already the selected profile we need to go the Select tab, select the profile from the list and then select the Select Profile button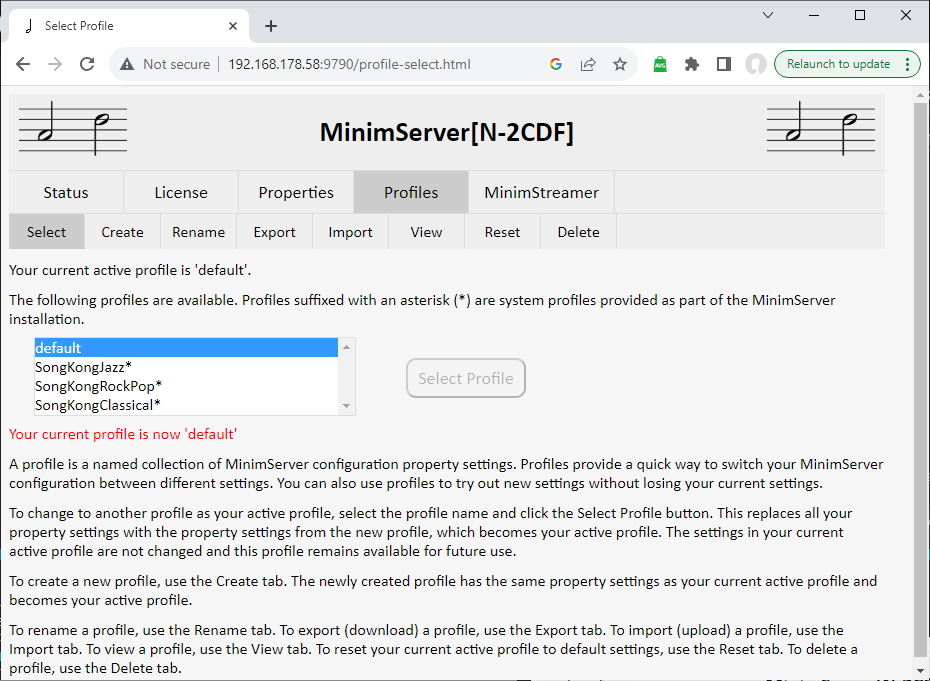 Then go to the Properties tab, and we can see and edit the configuration for the selected profile.