When first installed SongKong comes with a free Lite license, unless we have a Melco Audio Server, this comes with the more powerful Melco Lite license
If we purchase a license it is sent to us by email and we can install it using the Update License option.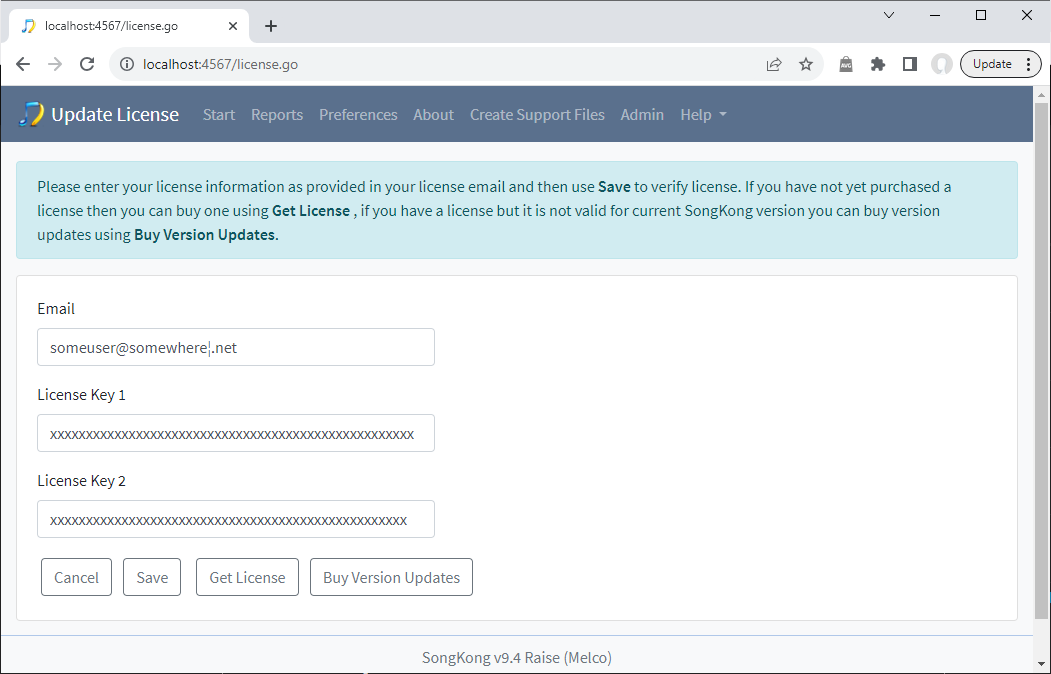 A license gives free updates to new versions of SongKong for one year, after that we can purchase version updates period at any time to allow update to latest version of SongKong for a period of one, two or three years using the Buy Version Updates option.
We can also buy version updates in advance and they will not be applied until our current expiry period has expired.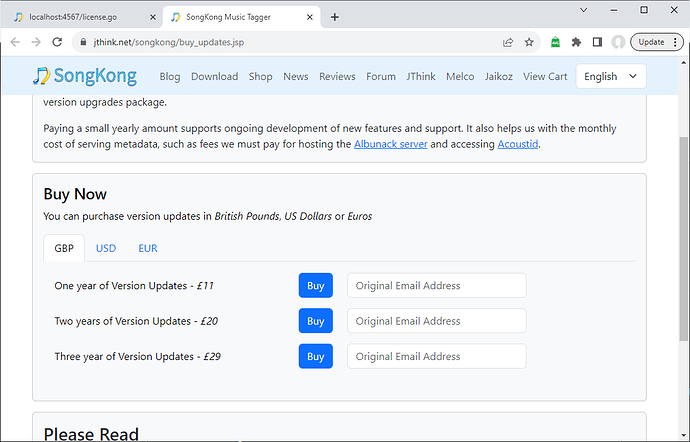 The About menu item give us information about what version of SongKong we have installed, the type of license we have, when it was purchase and when free version updates is currently due to expire.