We are pleased to announce the release of SongKong 6.10 Odelay, named after my favourite album by Beck released in 1996.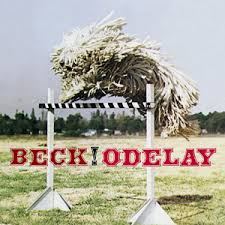 The main purpose of this release is to introduce a brand new Windows installer, solving most installer issues.
We also remove the Izpack linux installer because this required a windowed system to run the installer and did not install desktop shortcuts properly, for now we just provide a simple tar installer that can be extracted to preferred location.
There are also a number of important bug fixes.
Full details at http://www.jthink.net/songkong/news_1120.jsp
Windows Users
If upgrading from previous install please read Upgrading to SongKong 6.10 on Windows
Memory configuration has also changed please see Increasing max memory available to SongKong on Windows
Linux Users
Linux users please note we don't currently provide a full installer because the previous one did not work properly. So instead we just provide a tar that can be extracted to your preferred SongKong location and run from there, we expect to provide full rpm/debs installers soon but would also
appreciate guidance on preferred linux installation method from customers
.
Docker Users
We have now improved the docker image so that it can be used to run SongKong cmd line options not just the standard remote interface, see
here
for details.
Full list of fixes
Improvement
Bug