SongKong has an option to always add the composer name to the album, even if it not listed as part of the album name on the online databases that SongKong uses.
So as long as you have the Add Composers to Start of Album Title enabled
You should get the composer(s) listed in the album title both when browsing the album index
and when playing the album.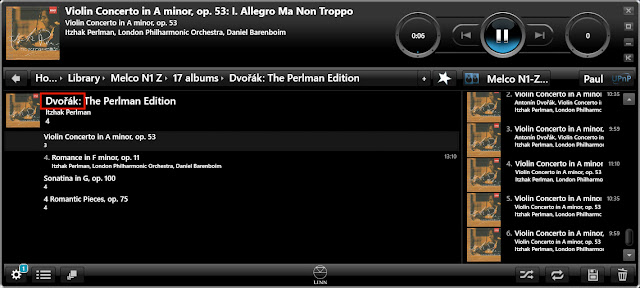 And if we also enable the Add Composer to start of MinimServerGroup option we can also see the composer name at the start of each group
Now we can see the composer name is displayed as part of the group field.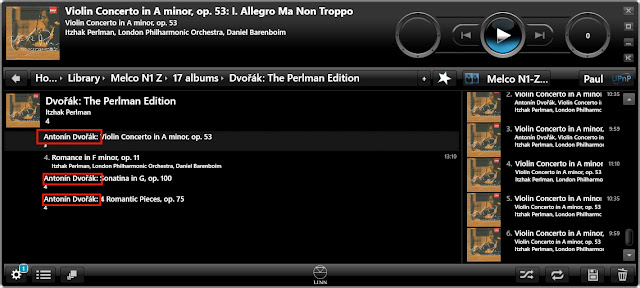 We can also add the composer name to the Work index used when browsing by enabling the Add Composer to start of Overall Work, this is used by MinimServer for indexing Classical Works option