The Move Files tab is used to move files by changing their Base Folder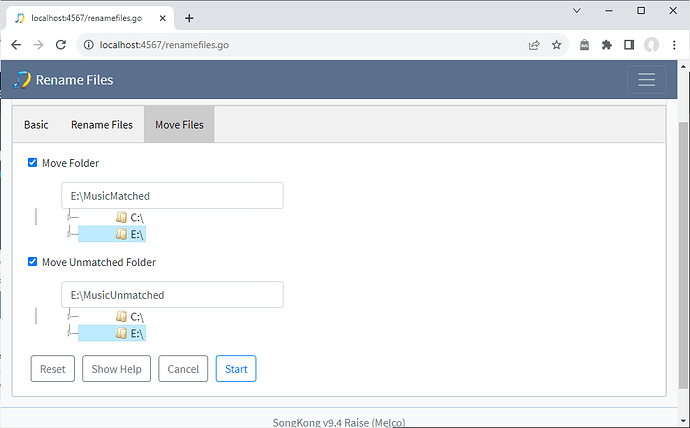 We can move songs that are matched to a release so they are rooted at the selected Move Folder, this replaces the folder set as the Base Folder in the Basic tab. And/or we can move files that SongKong could not match to a release so they are rooted at the selected Move Unmatched Folder , again this replaces the folder set as the Base Folder in the Basic tab
Matched to a Release
By this we mean if they are matched to a MusicBrainz release or a Discogs release, they are not moved to Move Folder if only matched to a MusicBrainz song as this is considered only a partial match. They are not moved if only matched to an Acoustid album or Acoustid song because Acoustid only provides very basic metadata.
A common way of managing music collections is to move songs from an unsorted folder to a fixed folder as they are identified. Within SongKong this can be accomplished by setting a Move Folder, then using Rename Files to moved identified files from their current folder to the move folder.