When we rename or move files this can affect the total length of the folder path (Base Folder + Sub Folder + Filename). On Linux and MacOS platforms this is not usually a problem unless sharing with files with Windows.
If we are using Windows then there is a limit of 259 characters for the length of the folder path when displayed in the Windows Explorer. The Windows operating system actually allows longer paths but if Windows encounters a longer path it will not show it all, in fact it doesn't simply show a shortened version of the filename it will show with some random characters added.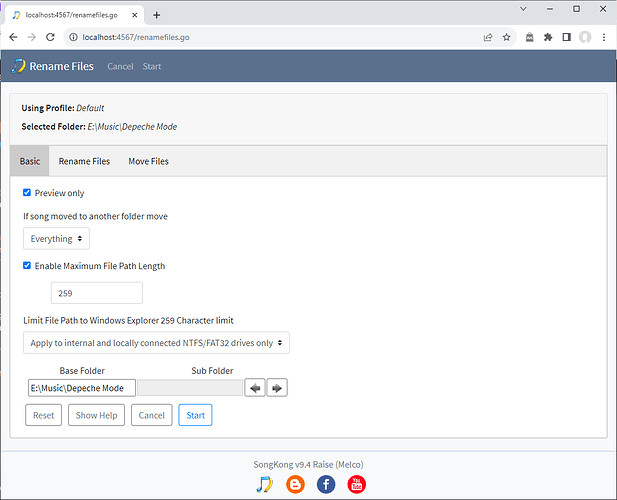 So if we are running on Windows we can force the limit by changing Limit File Path to Windows Explorer 259 Character limit from No
If we are on other platforms this option is not available but we can set the max path length to any value you like by enabling the Enable Maximum File Path Length. For example this would be useful if using SongKong on linux nas with the intention of mounting as a remote drive on your Windows PC.
But remember in both cases we do not have to do this, longer filepaths are valid just not well displayed in Windows Explorer.