SongKong is designed that for most customer there is no need to modify any Fix Songs options, except one.
Without a license Preview Only is enabled and cannot be modified.
Once you have installed a license Preview Only remains enabled but now you can disable it.
We do not disable it automatically because SongKong is a powerful application that can make substantial modifications to your files, so we want to ensure you have actively unchecked the preview option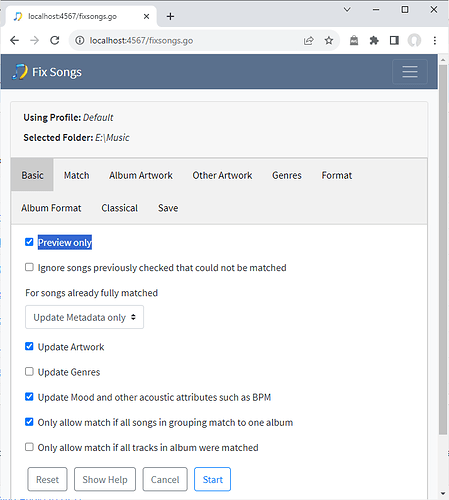 Preview Only is a useful option anyway that you can use to preview changes without making any changes.