We are pleased to announce Jaikoz 10.1.0 Pavement is now released (yes now naming new releases after some of my favourite bands) for MacOS, it will be available for other platforms shortly once we have resolved an issue with installer.
This is a consolidation release that aims to bring Jaikoz up to date, subsequent releases will have more new features.
Major MacOS Changes
We now support Dark Mode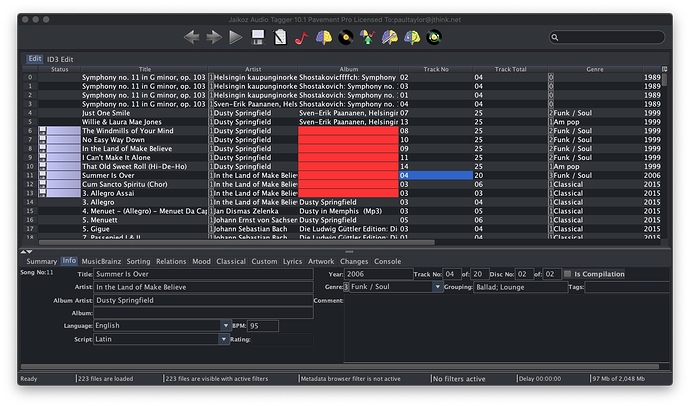 and Apple Music App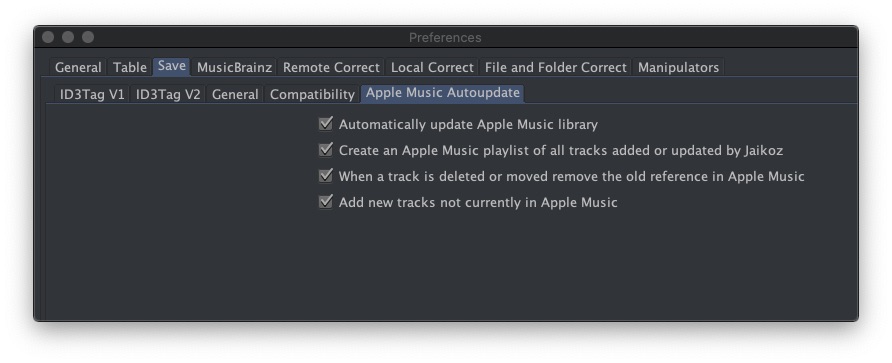 and MacOS Notarization
Metadata Tagging
New version of tagging library containing over forty fixes for reading and modifying audio files.
Java Changes
We have moved from Java 8 to Java 11, this provides many fixes and improvements delivered with Java 11. It also means that we can provide a smaller Java Runtime containing only the libraries that Jaikoz needs
Note Java 11 also means we no longer support Windows 32bit, since this is not available with Java 11
Improvement