The first time you use SongKong with a song the songs details are recorded in the songs database. This means that at a later date you can use Undo Fixes to revert your song details back to what they were before they had been modified by SongKong.
So if after completing a Fix Songs task you find that you are happy with most of the results except for a couple of sub folders you can just select those sub folders and undo changes to them, you do not need to undo changes to all folders, you can even undo individual files.
For example here we undo the changes made to the E:|Music\AKO folder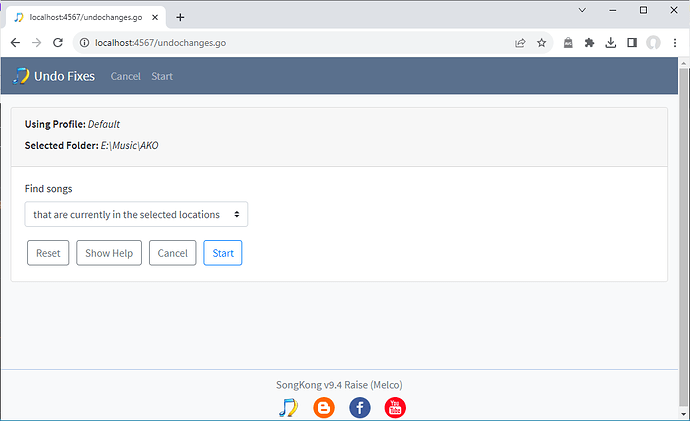 Because there was no metadata in the files before we ran Fix Songs when we run the Undo Fixes task it has deleted all the fields previously added by Fix Songs task to return the files to how they were before processed by SongKong.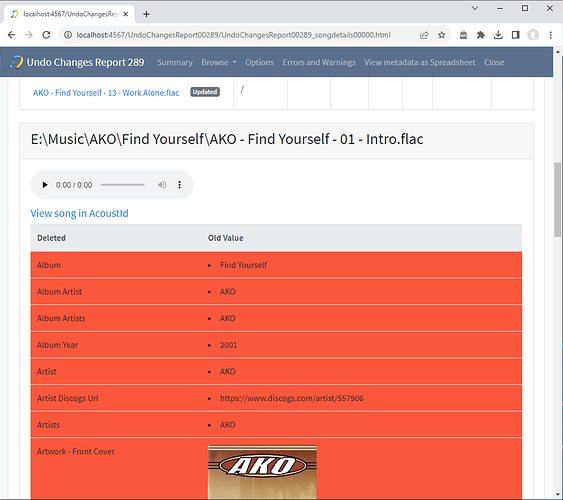 Because the changes are stored in database we can close SongKong and run Undo Fixes weeks later, it doesn't have to be done immediately after running Fix Songs
When we undo changes SongKong will return the songs metadata within the selected folder to how it was before any fix songs tasks were applied to the songs, if we have run Fix Songs on a file more than once we cannot undo changes made just by a particular Fix Songs run.
If we recreate the SongKong database either by running the Empty Database task or updating SongKong to as newer version we will no longer be able to undo changes made up to this point.