Naim does not store metadata for Wav files in the files themselves making it difficult to transfer the files for use outside of a Naim system. For many customers SongKong with a Melco license has made it very easy to read the metadata added with UnitiServe systems (amginfo.xml, cddbinfo.txt & useredits.xml) and add it to the wav files themselves.
Now with SongKong 6.12 we can also read the metadata added by the newer Naim UnitiCore systems (meta.naim), and Naim also use this system for Flac files ripped directly by the UnitiCore. This includes not only the metadata originally added by Naim but also any user edits made with the naim app.
This can be done very easily simply by enabling the same For Naim wav files read the accompanying metadata files (Melco license only) option for both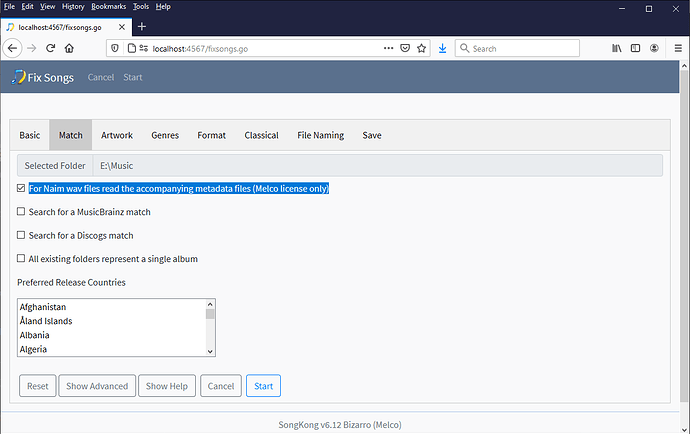 The generated reports show all the metadata added, you can just enable the Naim option to only add Naim metadata to replicate your existing Naim control point metadata experience or keep Musicbrainz/Discogs searching enabled as well to further improve the metadata.
Please note a Melco license can be purchased an used on any platform to enable this feature, in other words you can use SongKong for Melco on a PC or Mac you do not not require a Melco Audio Server.