Hi Paul,
These days, I've been using SongKong a lot for various processing and I experienced multiple issues when processing large amount of files.
So this is not "one off" but appears to be a structural issue.
The attached screenshots come from a batch started with a "fresh" SongKong process (i.e. SongKong exited the relaunched) because the previous batch got stuck, and the new one is still running as I'm writing this report.
At some points, the process consumes all the RAM so I'm even not able to take a screenshot.
The process runs with 12~20% of CPU and up to 11 Mo of RAM. My PC eventually gets stuck.
Then the garbage collector does some cleaning, the RAM used by the process goes down, but no figure increases in the control window. And nothing is logged in the shell window.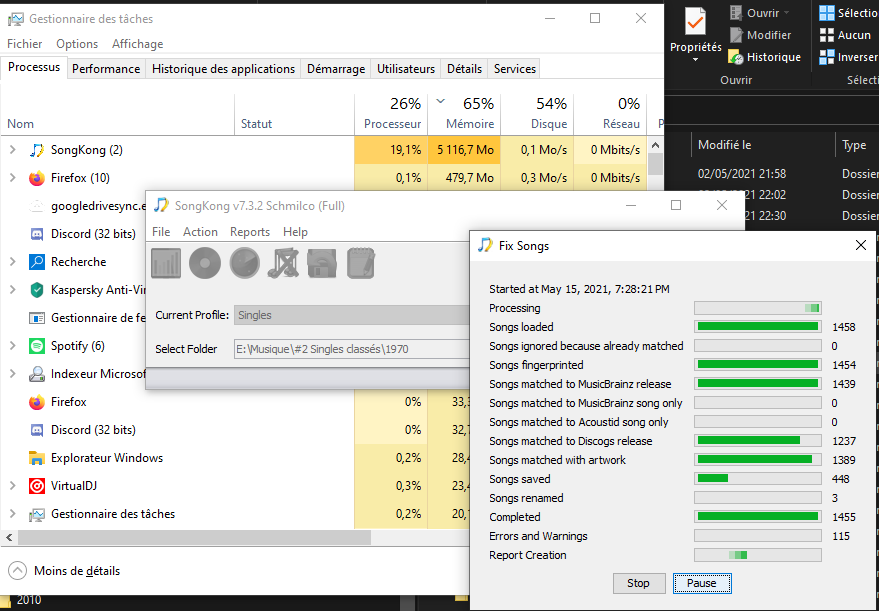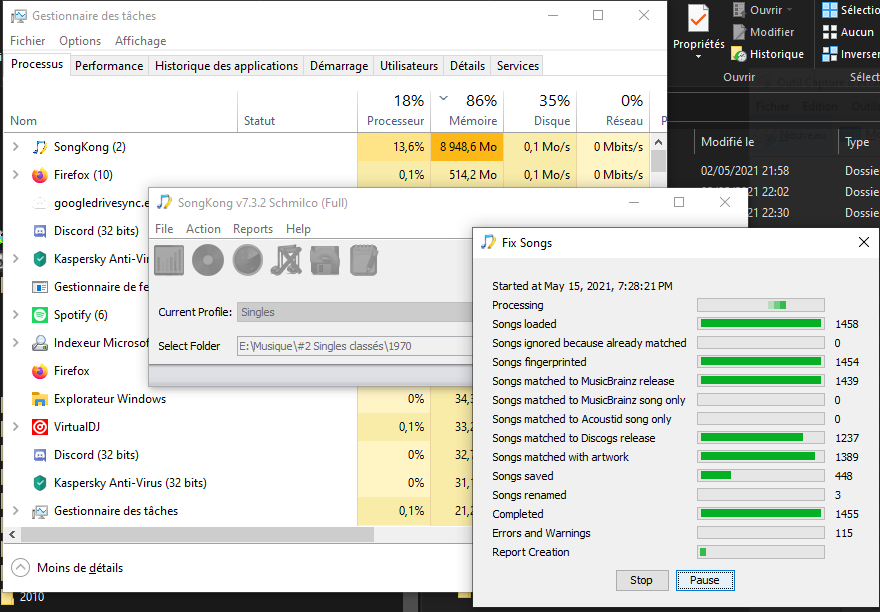 What could I do to help the diagnosis?
Regards,
Jérôme