Hello,
SongKong 7.3.2 Schmilko Pro 1129 appears to have been in a loop for the last hour or so.
Near 100% cpu and it had allocated nearly all the 32 GB of RAM.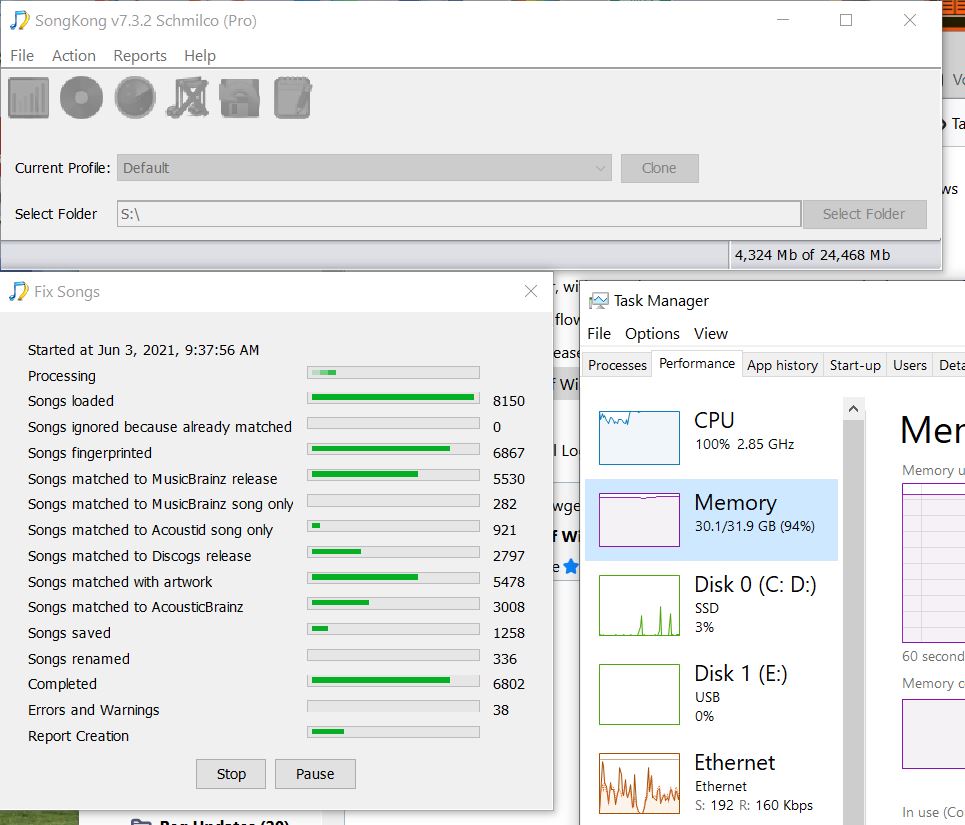 The screen shot should show the state just before I killed it.
It was unresponsive to both Pause and Stop buttons.
How best do I provide you with more diagnostic data?
My system is Win 10 Pro fully up to date on a Thinkpad i7 6600U (Oct 2016 vintage) with 32GB RAM and an SSD. The music is on a Synology DS918+ with abundant space.
Thanks,
David H-S