An image will be more eloquent than words: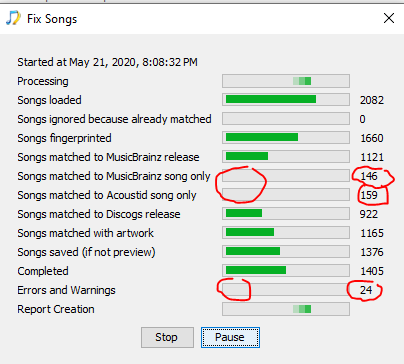 Okay, another image for you that might make things clearer.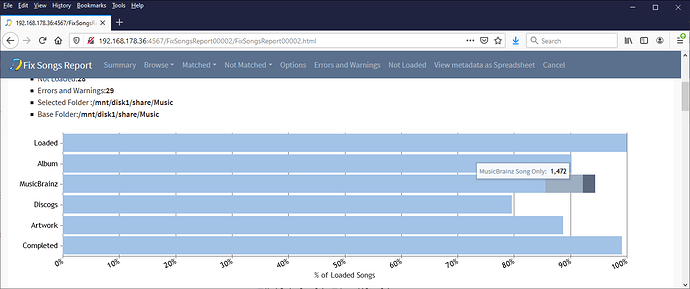 When Fix Songs completes it creates a report, now look at the MusicBrainz bar, it has three sections indicating:
Songs matched to MusicBrainz release
Songs matched to MusicBrainz song only
Songs matched to Acoustid song only
A song can only be in one category (or not matched at all), the best result being 1>
So the progress bars only expected get to 100% for songs loaded and songs completed, most others show how many have been matched.
Oh I see, you mean the progress bar itself is zero, I think this is just because the value is too low
Yes I was talking about the progress bar not showing indeed.
I guess you're right but that was surprising anyway (not for the "24" value but for the 140+ values, compared to the 922 value).
Saying this, this issue (if real) is really minor.
Thank you for your quick answer.
The progress bars go up for me, but there may be some minor issue that they are not updating regularly.