Hello.
How to change folder names for already matched files?
If you run Fix Songs and you modify the configuration of Rename Metadata from Filename on the Basic tab or the rename masks used, or the settings for Move Folder or Move Unmatched folder on the Filenaming tab that can cause folders to be renamed.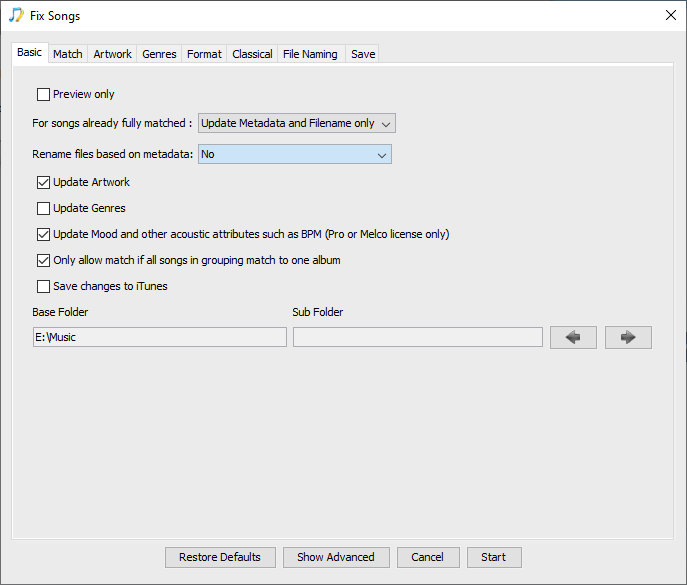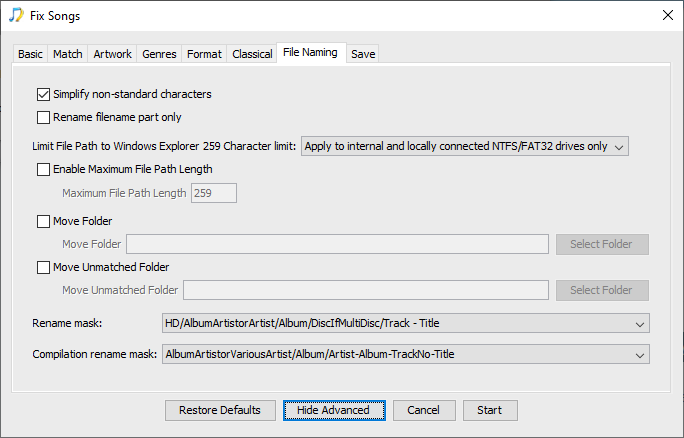 But you cannot rename files without rerunning Fix Songs, this does mean it will likely spend time trying to match songs it has failed to match again.
Because of this and a few other reasons I am considering removing file renaming from Fix Songs task, and having a separate Rename Files task.