SongKong has a very useful facility if previously you have used a Naim Unitiserve with Wav files. Unitiserve stores the wav metadata in separate files but SongKong can read these files and add the metadata directly to you music files.
You can get SongKong to add this metadata and not do any additional MusicBrainz/Discogs matching if you want to replicate the metadata you could see with Unitiserve as follows:
Ensure the naim files are available within the folder of each album, these will be called amginfo.xml, cddbinfo.txt and UserEdits.xml for any album you may have only one of these files or all of them.

Within SongKong, select Fix Songs

Then on Match tab
Select For Naim wav files read the accompanying metadata files ( note need Melco license to be enable to select this)
Deselect Search for a MusicBrainz Match
Deselect Search for a Discogs Match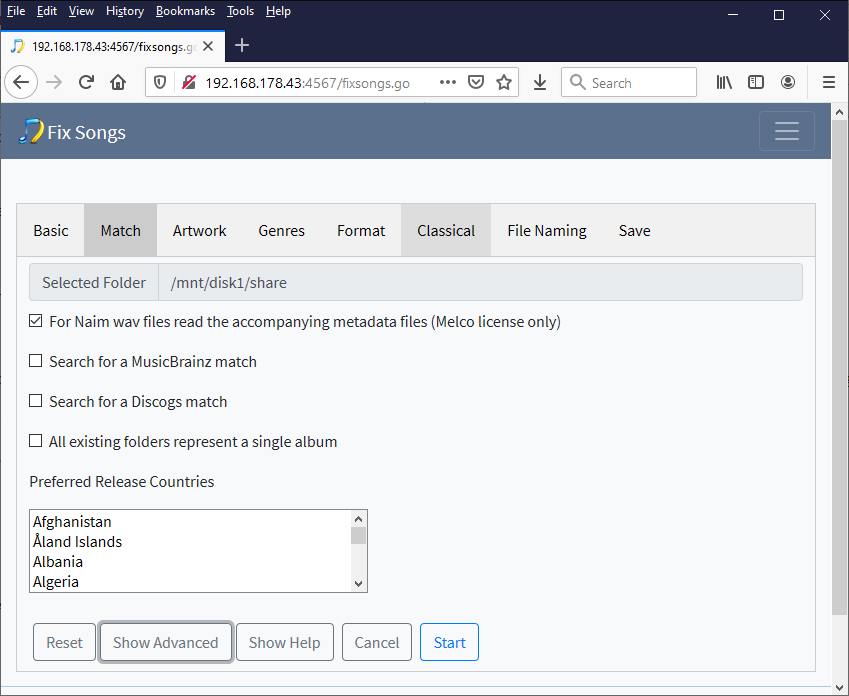 Then select Start, SongKong will add the info only from the naim files.