it was an old version of tuneup on another computer, because i dont use a second music tagger. the email with the song is on its way to you.
should i try a different tagger to see whether the cover is shown there?
philipp
Hi, okay received the file and loaded into my Jaikoz tagger, you can download this for free and as the screenshots shows the artwork in the file is shown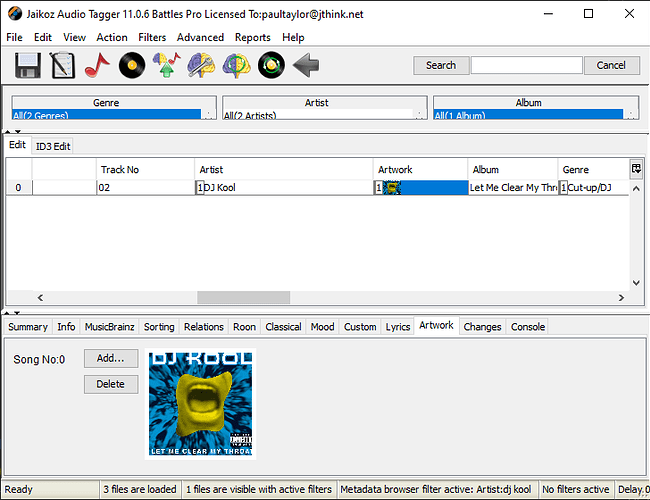 I then tried loading it into iTunes, and again the artwork is shown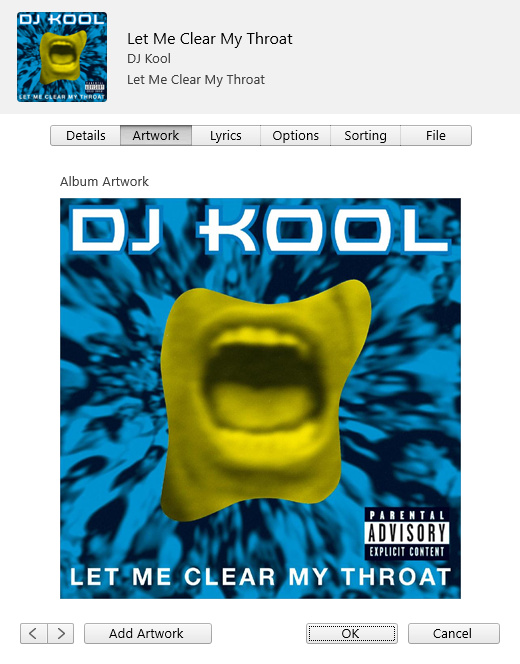 Are you sure you are looking at the same copy of the file in Mac Music app. Since by default on MacoS it copies the file when added to library Im wondering if you are comparing two dsifferent copies of the file, please check the file path.
you tried it on a PC? i think that is a different handling of the file.
the path is correct as i pasted it out of the information window under "file" in my finder.
i always load my music on my computer by importing cd`s…no downloads etc. (so there can only be one copy of it).
what makes it strange is, that i now added the cover manually and now the cover is shown in the music app and synced to my iphone.
i tried it with several missing covers and it only works, if i put in the cover manually.
at the beginning of this post i imported a mix-playlist and i had to do the same with every song (manually)…whether songkong adds the cover in the file or not…it is not shown up, before i add it manually.
philipp
i now buy jaikoz and the next time i first put the songs in jaikoz and then try to add the covers with songkong…maybe this works better for me.
thanks a lot for your continous fast help!
philipp
p.s. i will let you know whether this works.
I tried it on a PC because my Mac was not ready to hand but the point is 1> the image within the file contrary what you said.
Now you say
i always load my music on my computer by importing cd`s…no downloads etc. (so there can only be one copy of it).
That doesnt really resolve anything, by default when you import files into Apple Music it makes a copy of the original file so you do end up with two copies, so Im not so far convinced you have only one copy of the file. But also you have Speichern Sie die Änderungen an der MacOS Music App set to Nein so Songkong wont inform Music of changes made so you would have to refresh songs in Music to get latest information.
But then you are talking about the sync between Music and your iPhone, that is outside of the remit of SongKong.
So sorry its a bit difficult to work which part of the chain isnt actually working as there are too many links between modification made on SongKong and viewing song on your iPhone.
no problem.
if i import a song from the cd rack into music it only makes one copy by a direct import from cd into the music library (no storage before on the hard-drive).
the cover is not shown on the mac. syncing to the iphone comes later and makes no difference.
i tried both! "speichern sie die änderung an der macos music app" set to yes and i tried it by setting it to no. that affected nothing in the result.
after a change i always play any song in order to refresh it.
philipp
just try to import a cd on your mac directly to the music app and you will see that pc and mac handle it differently. mac os 10.15.7
Hi, thanks yes I know they are a bit different but when i tried it i did not know you were ripping cds, if you were adding files already on your computer then there is potential for duplicates on both PC and Mac. I'll just wait to see how yo get on next time.
so, i tried to import another cd mix, in order to get the songnames and covers…
first i put all of the unknown songs in jaikoz.
jaikoz found all the songs and showed all the covers…but couldn`t put the artwork to the music app.
and also the albumtitles are missing.
then i put the now known songs in songkong and songkong added the albumtitles and saved them in the music app…and also a few covers showed up after i put the songs in songkong, but only 9 out of 20 covers.
if i play the song i see all the covers in the mini player on top of the music app, but not in the information/cover section.
i have to add 11 covers amnually.
hope i can help with that for further versions,
philipp
a report of songkong was also send to you…
Okay so it sounds like it matched Song Only, identified the songs but could not find an album that all songs could match to, and therefore doesnt add album info such as cover art.
Try disabling Only allow matching if all songs in grouping match to one album
Edit:I think I have already gone through the same thing with you on SongKong !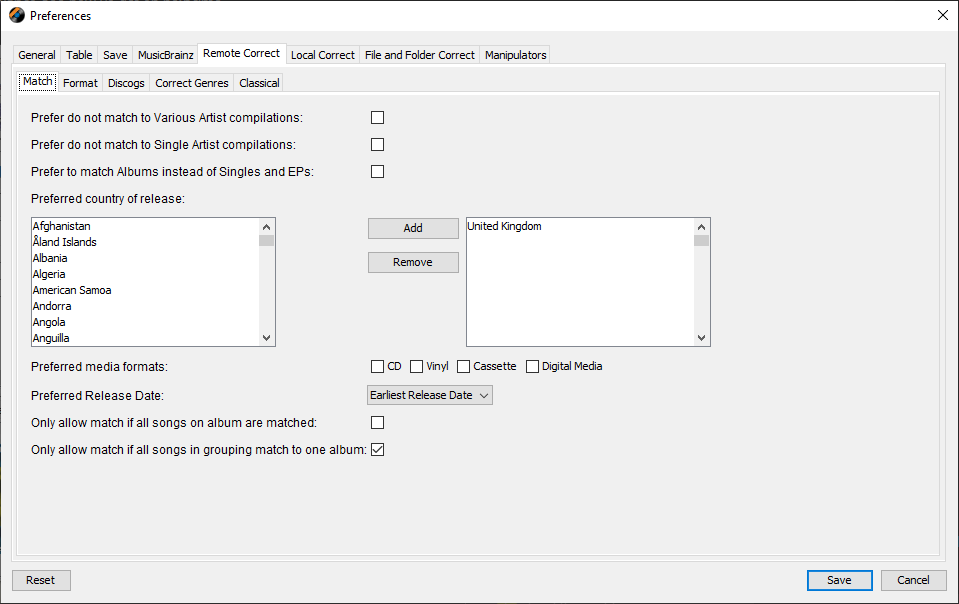 yes, we tried the same thing with songkong, but we were not able to find a solution to solve the problem!
i try to do it again with jaikoz when i disable Only allow matching if all songs in grouping match to one album and let you know whether it works better.
Shows that it did work to some extent, i.e added album titles and some covers, so that is the first step.
My view is that Songkong/Jaikoz are adding to all songs in and you can check this by looking at the songs in SongKong/Jaikoz
If iTunes /Music app doesnt show all the artwork that is a different issue, have you tried refreshing them using Get Info.
since now i only checked the information window and looked in the cover section. i try to check it refreshing the "get info" next time (next mix).
thanks again!!!