Hi Paul,
AFAIK I have the settings for SongKong to use the Genre and Style tags from Discogs.
Sometimes it goes well, sometimes not.
Sometimes albums tagged with SongKong gets weird tags (screenshot 1).
I tagged with Mp3tag afterwards and it is like the Discogs tags, what is to expect (screenshot 2). What is happening?
1. tagged with SongKong

2. tagged with Mp3tag


3. Settings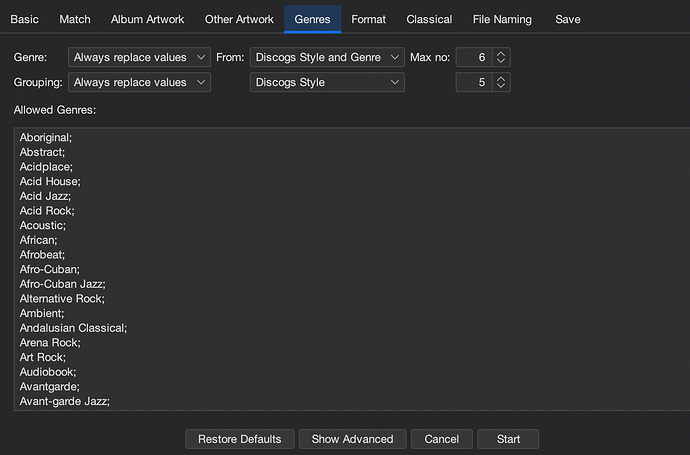 Thanks,
Paul