When a newer version of Jaikoz available on starting your current version you will see a window popup like the one below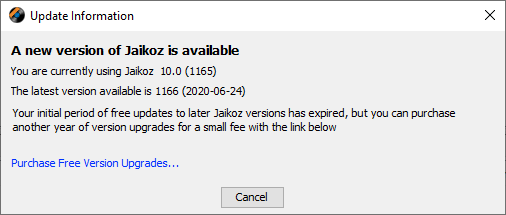 If your version update period has expired it will say:
Your initial period of free updates to later Jaikoz versions has expired, but you can purchase another year of version upgrades for a small fee with the link below
and provides a link.
If your version expiry period has not expired then it will not show this.
This gives you easy choice of deciding if you would like to stick with your current version or extend your version expiry period and get access to newer version before you update.