Okay, for MacOS please set it to /users/username/Library/Preferences/Jaikoz where username is the right value for your system.
Then try Advanced:Empty Cache
I think there is some bug that can cause Database location to be lost but this should fix it.
Hi Paul
I did what you said and now Jaukoz is back running, i don;t know if Jaikoz will keep the preference we will see.
A other thing i noticed is i had set the artwork to be 600 in both field in preferences but Jaikoz don't keep my preferences. It go back to 200 and i don't know why ?
Here a screenshot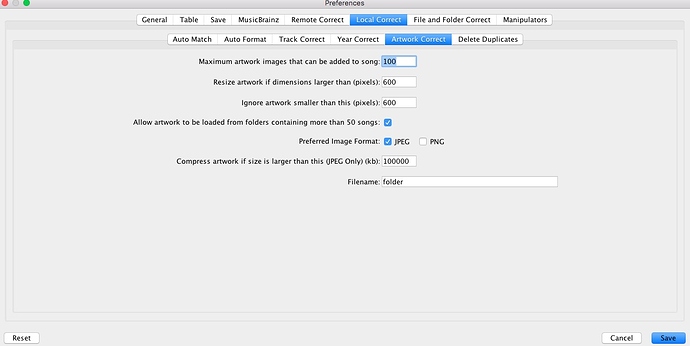 Last in Preferences / General / Toolbar i had from the right side move few tools and Jaikoz did not keep up my preferences i had saved and when i had restart Jaikoz the preferences i did select were gone. I'm trying again to move it back and see if jaikoz will keep the preferences.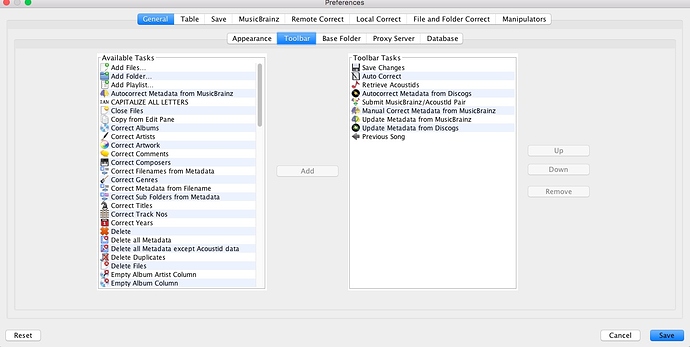 Well it should under normal circumstances, but there seems to be some case that can cause that I have not yet identified that can cause it to be lost.
Discovered this morning, please see Settings not saving or persisting
Thats wierd because I have just tried this and it worked for me.
Today i had the artwork setting back to the original size that is 200
yesterday i had set the artwork size at 600 but today when i dragged the arteswork to the artwork window it gace me the size 200 instead.
I went to preference and i saw it was back to 200 instead of 600
I am on Mac os and you said yesterday that work on your pc but it don't on Mac.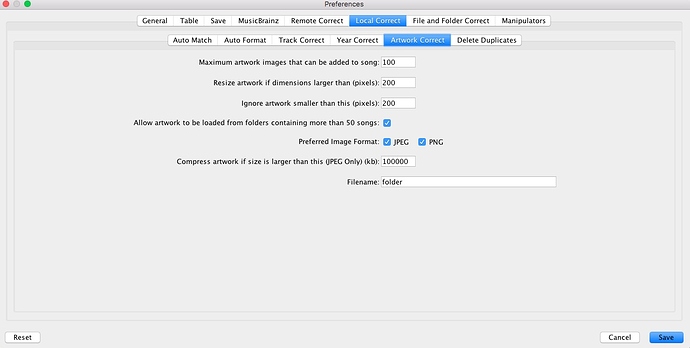 I noticed the same problem in Windows. I believe there is an error in the preset structure.
Whenever I type in the field "Ignore artwork smaller than this (pixels):" and then hit Save. When I return to the same location, the number I typed in is now showing in the "Resize artwork if dimensions larger than (pixels):". So the preferences seems to be saving in the wrong section.
Thanks Paul for your Work! I see you identified the issue and working on it.
Again… Thanks!
Hi, thanks now fixed in 11.0.1