I'm not quite clear on this aspect and have done a quick search which hasn't cleared it up for me.
I'm just Song Konging a few folders to see how things go before doing a full sweep.
Can I just undo the last operation?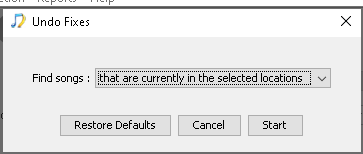 I cannot see any choice of what to Undo?
I'm possibly missing something very obvious

.sjb