Looking at your last few reports I think I know what the issue is.
The files seemed to have been renamed to the COMPLETE folder, but no metadata has actually been added or updated. So this indicates the files were already matched to a MusicBrainz album and therefore when you ran this time when it gets to the move file stage the file is moved because it has already been matched to an album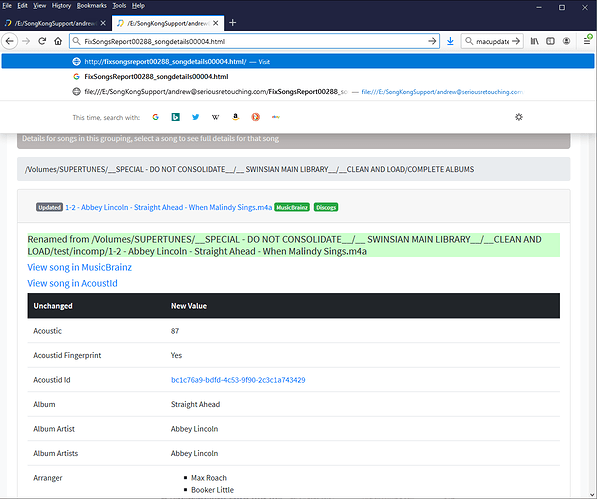 So I assume at some point you did not have Only allow match if all tracks in album were matched set to Yes and that allowed these incomplete albums to be matched to the correct album.
Its worth noting that SongKong only adds/updates data it doesnt just delete data so if you wanted to prevent SongKong thinking these songs were matched to an album you would need to delete the existing MusicBrainz metadata (specifically MusicBrainz Track Id and MusicBrainz Release Id).
An easy way to delete all the metadata is download Jaikoz and select Edit:Delete All Metadata