HI @paultaylor - I can't seem to get the Enable Maximum File Path Length option to work on a network drive.
I'm running SK9.01 on WinServer 2016 and the network drive is a SMB host on TrueNAS (FreeBSD).
I did create support files.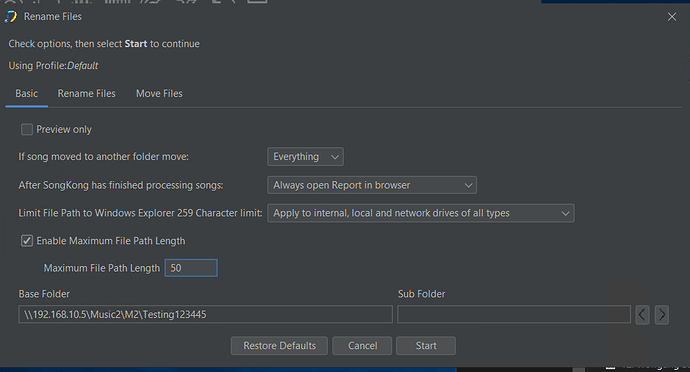 As you can see here I set file path length max 50 and the album/file is much longer than that i think.