hi there. Is there a way of de-duplicating or finding album titles only?
I've read the manual a number of times and stared at the menu, but cant find any reference to it?
I'm an album collector rather than songs so i'm not concerned about dupliacate songs.
The main issue is trying to avoid identical copies between a FLAC library and a WAV library. I want to be able to delete duplicates in the FLAC folder.
If I understand you correctly you want to mark songs as duplicates only if they are from a duplicate album, i.e the album exists in both Wav and Flac. Yes, you can do this I think there is just a difference in terminology, since we only have files representing songs not album we need to find duplicate songs, but we can ensure we only treat as a duplicate if it is found on the same album more than once.
We need to set Song is a Duplicate if has same to Same MusicBrainz Song and same album (specific version e.g same country/date), I would also advise setting When you have duplicate songs to move duplicates rather than immediately delete them.
Also please note since you are using MusicBrainz Ids you need to make sure you have run Fix Songs on your whole library first to identify albums and get these added, Delete Duplicates will require these to find the duplicates.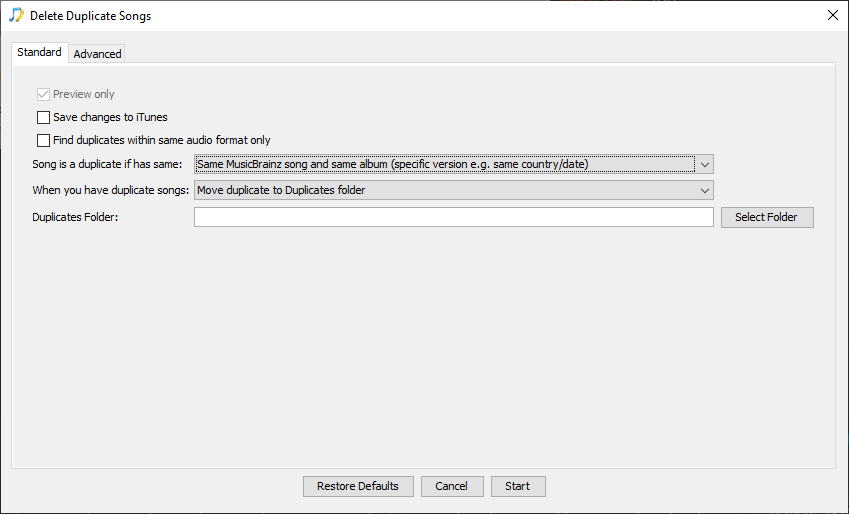 On the Advanced tab the defaults should work fine since Audio Format is the second deletion criteria and Wav is before Flac in the Preferred Audio Format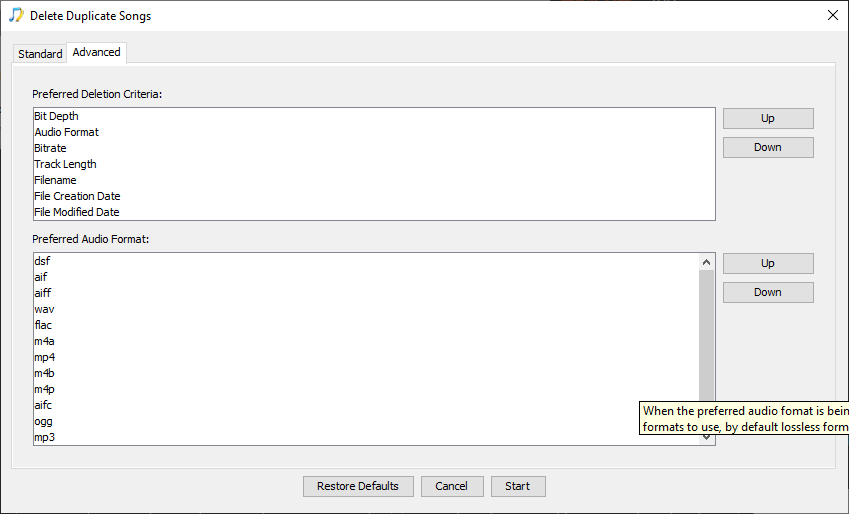 Your only issue would be if you had a 24-bit Flac and a 16-bit Wav it would remove the Wav because Bit Depth is the first criteria, you can easily avoid this by making it second Preferred Deletion criteria but you probably wouldn't want to ?