Hi @paultaylor,
I did copy a local copy of my "Arovane" folder to test the duplicates feature, and for the first time I'm checking these files from a proper GUI in macos.
There is something that tickles me though:
I take one random album folder as example, in this one you can see songkong did previously mix mp3 and flac (now fixed).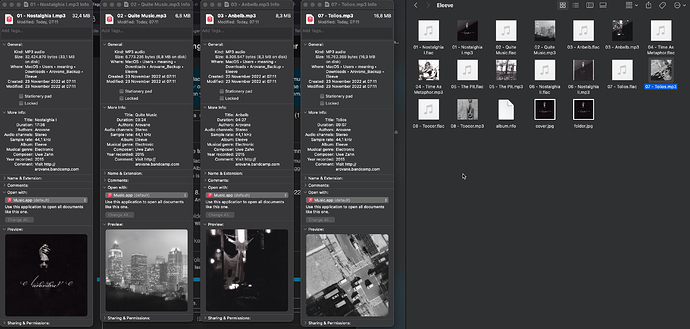 two things here:
each mp3 file has a different cover (see the few examples I'm showing on the left handed part of the screenshot)
flac files have absolutely no embedded cover
As far as I can see, none of the flac files that were identified and renamed do have a cover included in the container.
just one example (but trust me, there is no single flac file in there that has embedded album art)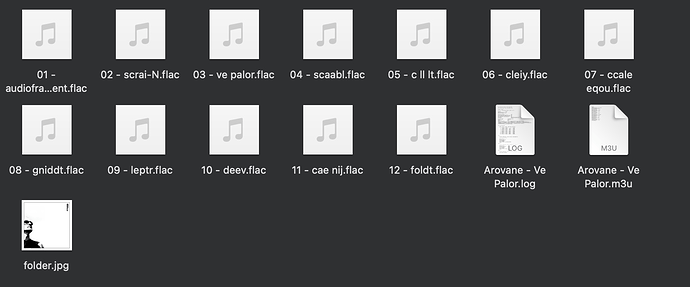 is this normal ?